Next Sessions
Na Sessiúin Atá Romhainn




Sun Oct 23



The Gables - map
9:30 pm

An Spailpí­n Fánach, South Main St. nn - map
9:30 pm

Counihans, Pembroke St
9:30 pm

Sin É, Coburg St - map
8:30 pm

The Ovens Bar, Oliver Plunkett St - map
7:30 pm

Sin É, Coburg St - map
7:00 pm

Reardens, Washington St. - map
5:30 pm

Sin É, Coburg St - map
5:30 pm

Charlies, 2 Union Quay
3:00 pm




Mon Oct 24



The Ovens Bar, Oliver Plunkett St - map
9:30 pm

An Spailpí­n Fánach, South Main St. - map
9:30 pm

UCC Old College Bar, University College Cork
8:00 pm

Sin É, Coburg St - map
7:00 pm




Tue Oct 25



The Oliver Plunkett, Oliver Plunkett St. - map
9:30 pm

Sin É, Coburg St - map
9:30 pm

The Oliver Plunkett, Oliver Plunkett St - map
9:30 pm

The Ovens Bar, Oliver Plunkett St - map
8:00 pm

Reardens, Washington St. - map
7:00 pm

Sin É, Coburg St - map
7:00 pm




Wed Oct 26



The Gables - map
9:30 pm

The Corner House, Coburg St - map
9:30 pm

The Rock Bar, Gilabbey St - map
9:30 pm

An Spailpí­n Fánach, South Main St. - map
9:30 pm




Thu Oct 27



An Spailpí­n Fánach, South Main St. - map
9:30 pm

The Ovens Bar, Oliver Plunkett St - map
9:30 pm

The Corner House, Coburg St - map
6:00 pm




Fri Oct 28



Sin É, Coburg St - map
9:30 pm

Sin É, Coburg St - map
8:00 pm

Sin É, Coburg St - map
6:30 pm

An Spailpí­n Fánach, South Main St. n - map
10:00 pm




Sat Oct 29



Sin É, Coburg St - map
9:30 pm

Sin É, Coburg St - map
8:00 pm

Sin É, Coburg St - map
6:30 pm

The Corner House, Coburg St - map
6:00 pm

An Spailpí­n Fánach, South Main St. nn - map
10:00 pm



Cork City Council
City Hall
Anglesea St.
Cork
Ireland
Tel +353 21 4966 222
Fax +353 21 4314 238

The Lee Session Venues
Ionaid na Lee Sessions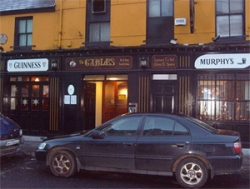 The Gables
Regular traditional Irish live music sessions.
Show map
The Rock Bar
Pub near University College Cork with regular traditional music sessions
Show map
Sin É
Traditional Irish music, perfect stout and great company..
Show map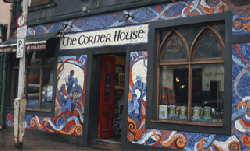 The Corner House
One of the cosiest and liveliest bars in Cork regular trad and blues.
Show map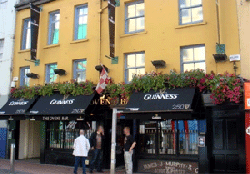 The Ovens Bar
Hosts a weekly traditional Irish music gig
Show map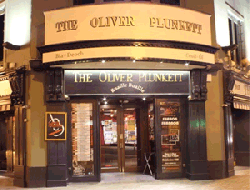 The Oliver Plunkett
Live music at least six nights a week, serves lunch too
Show map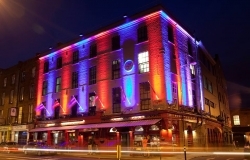 Reardens
Large late bar with live music every Wednesday, Friday & Sunday.
Show map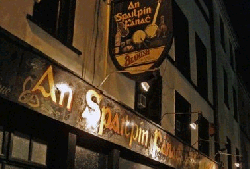 An Spailpí­n Fánach
Charming old style traditional tavern with regular trad sessions
Show map